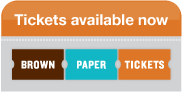 Batcave North 2018 Extravaganza
The Batcave North 2018 Extravaganza!
This event is for you!
We are very happy and proud to invite you to the first Batcave North Extravaganza, where we all come together in celebrating our 'outrageous' uniqueness, with all your favourite DJ entertainers under one roof.
The Batcave North originally birthed by, myself, DJ Ivan Palmer in 1984, became a big success for years before the term Goth was born in TO.
When the Batcave was born in the U.K. following the Punk movement, I found myself captivated by it, and I'm proud to be recognized as one of those who helped bring the Batcave/Goth movement forward in Toronto.
Fast forwarding to the present: I now own and operate Disc Jockeys Unlimited DJ Services, which, requires most of my time and focus to operate. However, I do miss going out dancing and I totally miss our Batcave North parties. I always enjoy playing my part at co-creating the opportunity for all my Gothlings friends to come together in celebrating our 'outrageous' uniqueness.
So mark May 12, 2018 in your calendar and help us spread the word. Invite all of your friends so we can have the biggest Toronto Batcave North Goth Party of the decade under one roof and the same dance floor…imagine that!
Pay the advance admission ticket fee of $10.00, which, is minimal for this event.
Or just pay $10 before 10pm or $20 after 10pm at the door
I am very grateful for your support throughout the years and I hope to see you all on the dance floor, on May 12, 2018 from 8pm sharp. 
***Mark Saturday, May 12th, 2018 in your calendar***
So you can make plans to go to the
BANANAnananananana BATCAVEEEEE 2018 EXTRAVAGANZA PARTY
***DJ LINEUP** 
DJ zTigmata & DJ Von Darque with DJ Stychnine
DJ Mistress McCutchan
DJ Darq
DJ Lazarus
DJ Darkness Visible
DJ Ivan Palmer
DJ Prospero
DJ Osaze
$10 in advance
$10 before 10pm
$20 after 10pm at the door
Early bird Tickets are now available at: https://batcavenorth.bpt.me/
Please RSVP on our Facebook Event Page: https://www.facebook.com/events/1606780839412428/
Our Group Page: https://www.facebook.com/groups/DJIvanPalmer/